Elevator Maintenance & Repair Services in the GTA
Give your elevators the Peak treatment—call us at 416-984-7325
Even if your elevator system is working perfectly, it's still important to schedule preventive maintenance to avoid major breakdowns. Peak Elevator offers customizable maintenance schedules to fit your unique circumstances. Call us today to discuss.
The Importance of Elevator Maintenance
For a safe and reliable elevator system, it is imperative to schedule regular maintenance and service. After all, you can't prevent wear and tear when you use your elevator on a regular basis.
Enter the seasoned technicians at Peak Elevator—we're armed with years of experience—as well as the latest technology—to troubleshoot, maintain, and upgrade all types of modern elevator systems. We can also bring older systems up to today's standards.
Look no further for cost-effective and reliable elevator maintenance. The Peak team is here to fulfill all your needs.
A Flight Above the Rest
We would love to set you up with a maintenance, upgrade, or new installation quote.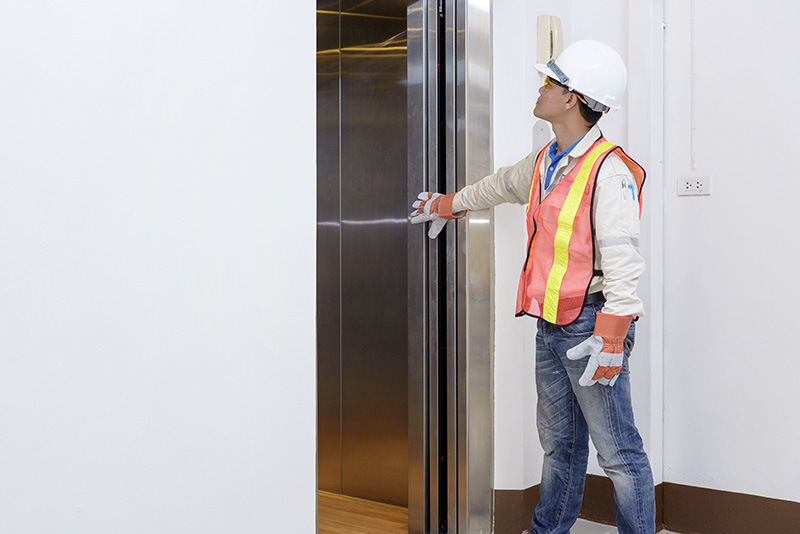 Cost-effective and reliable maintenance

 
Elevator Installation Services
Elevator Maintenance Services
Elevator Repair Services
Elevator Modernization Services
Elevator Upgrades Services
Custom Service
Non-proprietary Equipment
Locally Sourced
Years of Experience
The GTA
Mississauga
Toronto
For emergency elevator repairs anywhere in the GTA, call the experts at Peak Elevator. We'll get back to you in a flash.
Guaranteed Results
As a leading elevator company in the GTA, Peak Elevator understands how important a working system is to your business, clients, and employees. It makes sense that the last thing you want is for your elevators to be out of commission for an extended period.
We have therefore invested heavily in ensuring our team is fully equipped to handle any emergency elevator repairs with minimal delay and disruption, both in terms of knowledge and inventory—we've proactively stocked our vans with the parts that tend to be the culprits in breakdowns. So, the next time your elevator stops working, give us a call!
We're fully equipped to handle all emergencies